Moulds for labels
---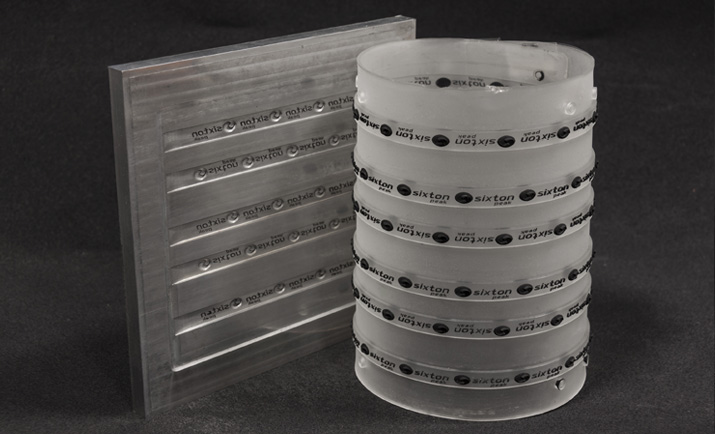 MOULDS FOR HF LEATHER AND HOT STAMPING: THERE ARE NO LIMITS TO HIGH QUALITY PRODUCT MAKING
Our passion for research, technology, innovation and quality has led us to work in continuous synergy with our customers. Today, the experience we have acquired, our tradition and professionalism have enabled us to create customised moulds and systems for the production of fashion accessories for brands of the highest quality.
We provide a solution for any need in HF leather stamping, for the creation of embossments, decorations and branding on leather and fabric. We make moulds for thermoforming and heat-sealing on footwear, leather goods and labels. Thanks to our machining centres with 2D and 3D milling and laser workshops we are able to fulfil quickly all your requests.
OUR MOULDS FOR LABELS:
• HIGH FREQUENCY: with our moulds made with galvanometric laser (with a 0,03 cm spot) we achieve micro tollerance with highest quality.
• HOT STAMPING: we make single cliché or multiple spot moulds for hot stamping on leather and fabric, embossed or engraved, with in-and outsole. We also make multi layer moulds when we want to convey different colours to each layer of embossing or a fade effect.
• WELDING BLANKING: we make moulds for the coupling, welding and cutting of different materials in one step.
• THERMOFORMING: we produce moulds to shape materials in 3D.
• MICROINJECTION: with this technology it is possible to make labels with 3D graphic effects.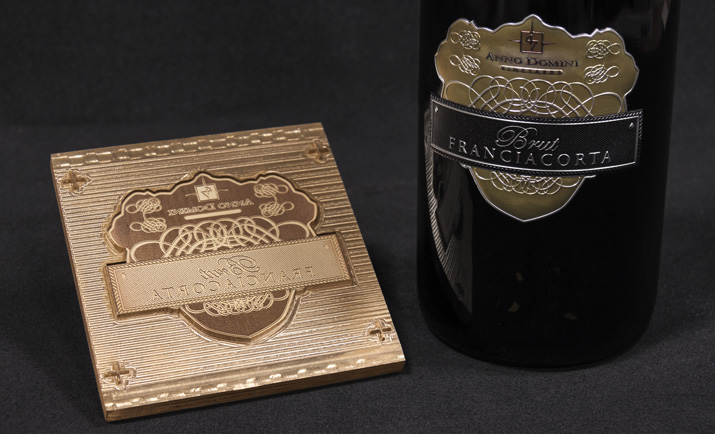 ---
---