CO2 laser on wood and plastic
---
ENDLESS POSSIBILITIES WITH CO2 LASER ENGRAVING
With the incorporation of laser technology into our production cycle, the engraving and cutting of materials such as leather, hide, wood or plastic have become two extremely precise, fast and cost-effective processes.
The visual result of such a process is that of a fire or burn mark and exactly replicates the traditional engravings made with marking tools. It is perennial, indelible and extremely precise. With the laser we can engrave lettering, draw images and replicate graphics and logos.
There are countless objects in leather and hide that can be processed with laser cutting technology and the fields of application are endless; they range from clothing to consumer goods industry, from furniture to the sport market.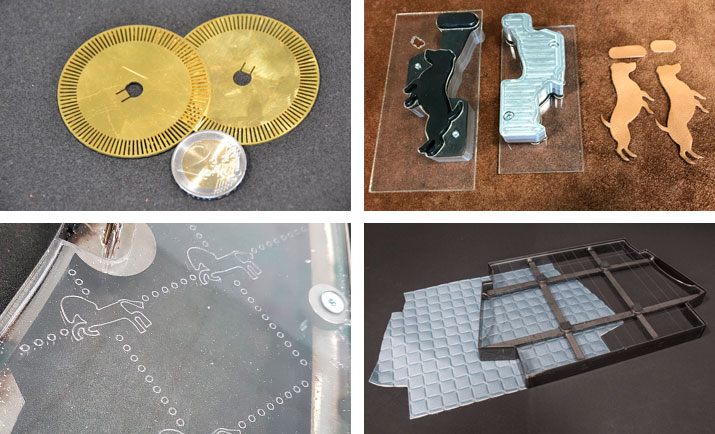 ---
---