Steel Cutting Dies for footwear
---
Cutting dies and Pattern shop: FLEXIBILITY AND COMPETENCE IN A COMPLETE SERVICE.
We produce dies for cutting leather and other synthetic materials used in the footwear, leather goods and clothing industries in the production of gloves, saddles and interior parts/accessories for the automotive, boating and packing industries.
Our products can also be made using special certified steels from Austria and Germany in different types of profiles, sharpness, and tempering. We supply steel with the following specifications to meet various needs:
• thickness between 1 and 3 mm;
• height between 19 and 100 mm.
Products are made quickly and accurately through the use of CNC machines and CAD displays of the client's project. We have been making use of new developments in technology and in the marketplace since our founding in 1969, to offer the greatest flexibility possible in meeting new demands.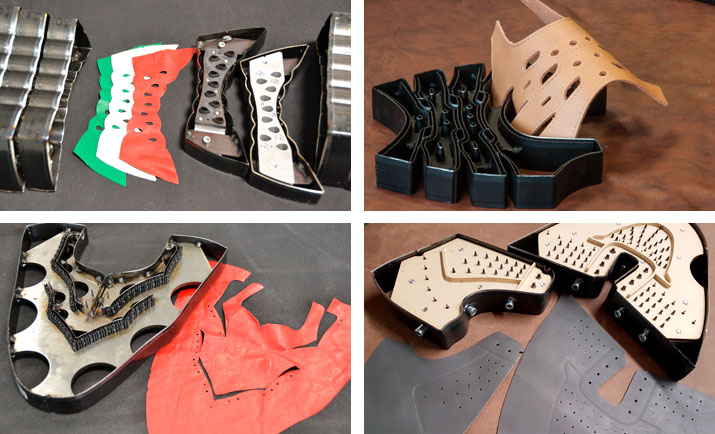 ---
---